WELCOME TO KNOCKSVILLE
Welcome to Knocksville. It's a real place, but it's not a location on a map. The best way to get there is to search deep inside your chest. It's the heartbeat of America's pastime. It's part of your DNA. It's a place to dream big, embrace the grind, own your edge, and share the love of the game. It's where dirt on white pants is good, bruises are good, and where life's best lessons are learned. It's where you turn fury into fire, excuses into execution, whining into winning, and grind into grand slams. It's taking a simple game with a ball and a bat and turning it into a way of life.
It's community. It's family. It's where the game knocks you down, and the KnockNation picks you back up. It's what you look for in others. It doesn't matter where you came from. All that matters is that you made it here. Now you've found the place. Now you're in rhythm. Feel the beat in your chest. Knock! Knock! You're in Knocksville.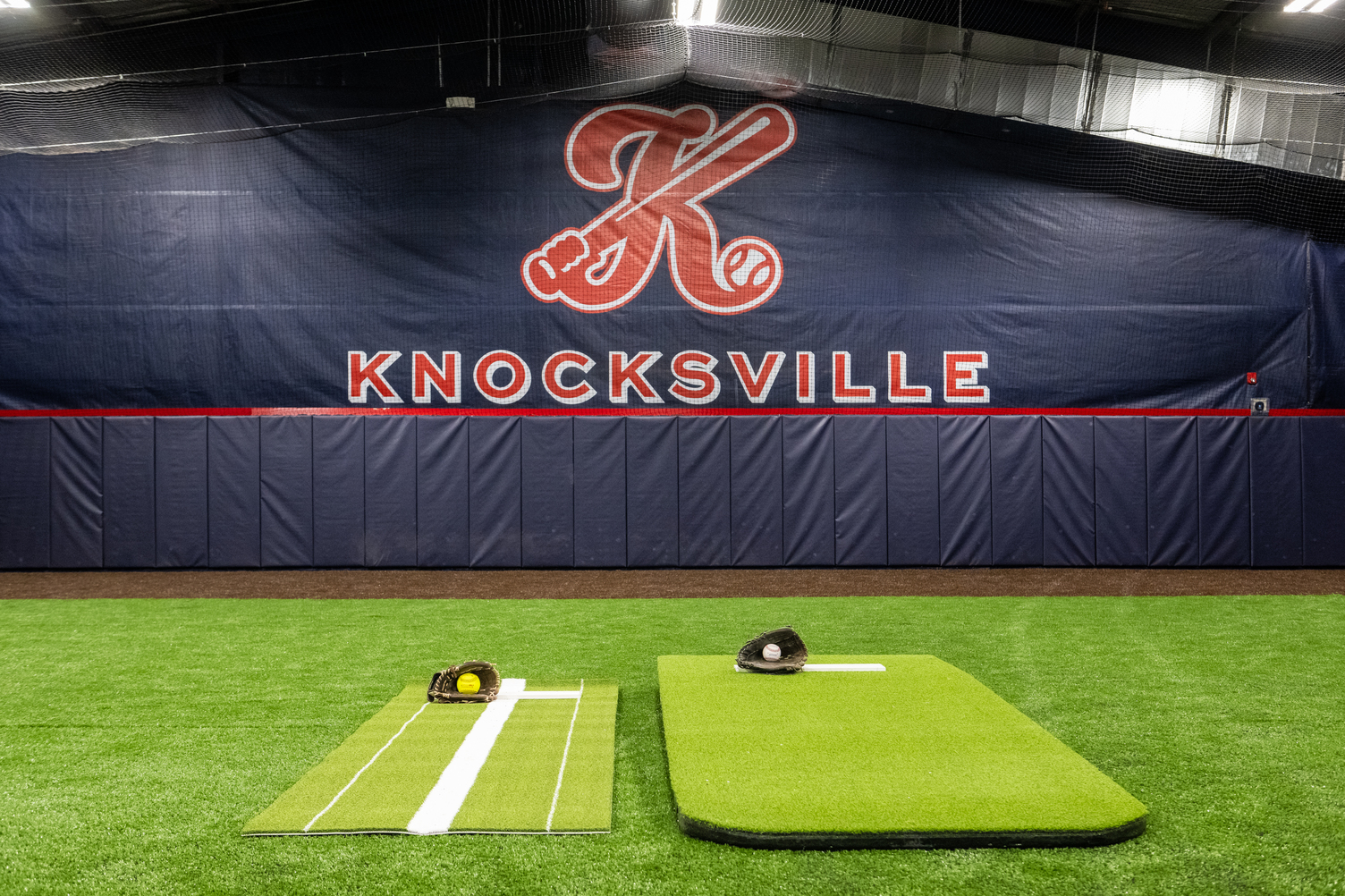 Our Community:
Knock Nation
knock /näk/verb
To strike something forcefully, an aggressive collision.
na·tion/ˈnāSH(ə)n/noun
A large body of people united by common culture or interest, inhabiting a particular territory.
Knock Nation
A community of baseball and softball teams, players, and families united by the love of the game. A diverse community that values teamwork over individualism, people over process, and relationships over results. A healthy and positive culture is not only encouraged, but expected and required.
Players of all ages and skill levels are welcome at Knocksville. Members are committed to helping others reach their goals while striving to reach their own.
We are family. We are community. We are the Knock Nation.
Our Philosophy:
Own Your Edge
Knocksville's training philosophy centers around one statement: Own Your Edge.
So what does it mean to "Own Your Edge"?
Your edge is your advantage. Your specific skill set that puts you, and your team, ahead of the game. It's the cycle of turning hard work into confidence, and confidence into success.
We take a holistic approach to training, designed to equip players both mentally and physically which will help them reach their full unique potential on and off the field.
We believe everyone has an edge – and our goal is to help you identify, develop, and own it.
11717 INDIANA AVE
LUBBOCK, TX 79423
Mon - Fri: 3:30pm - 9pm
Sat: 10am - 6pm
Sun: 1pm - 6pm