The Next-Generation Baseball + Softball Facility
Full-Size Turf Infield
The perfect place for your team to practice and compete.
Experience the quality of Knocksville's dedicated full-size turf infield, equipped with bases, portable mounds, pitching machines and a HitTrax system.
Sporturf™ Fielders Choice is the leading synthetic turf product in the world utilizing the latest in technology and providing a consistent surface that delivers the best baseball and softball experience available. Features include excellent ball bounce, speed of ball roll and slide comfort.
Pitching Machines
Video Simulation Pitching Machines
ALLSTAR ACE® 5000 – the most advanced programmable video pitching simulator available for baseball and softball. Video simulation pitching, coupled with the ability to see any pitch from any pitcher, gives a live game feel for improved confidence, timing, and performance.
Smart Pitching Machine
iPitch® – the latest in smart pitching machine technology. iPitch auto adjusts between pitches and speeds in under 5 seconds with pinpoint accuracy, all from the convenience of a tablet.
HitTrax
Training & Gaming
HitTrax is the world's leading data capture and simulation system for baseball and softball. With instantaneous feedback and an unmatched experience, HitTrax delivers powerful and personalized performance metrics that players and coaches use to improve their game.
Measure your performance, improve your skills, and compete in virtual competitions.
Our HitTrax technology provides the ultimate experience in gamification, data capture, and skill assessments both in the cage and on the field.
Oversized Cages
Designed with the player in mind, every cage at Knocksville provides the ultimate hitting and training experience.
See true ball flight and contact quality in our 18' tall cages.
Our hitting bays feature padded walls in the hitting area, giving every player a first-class experience.
Our oversized cages are 22' wide x 18' tall, designed and equipped to accommodate every training need.
Outfitted with screens, mounds, pitch pockets, ball carts, and more, our cages will blow your mind as you embrace the grind.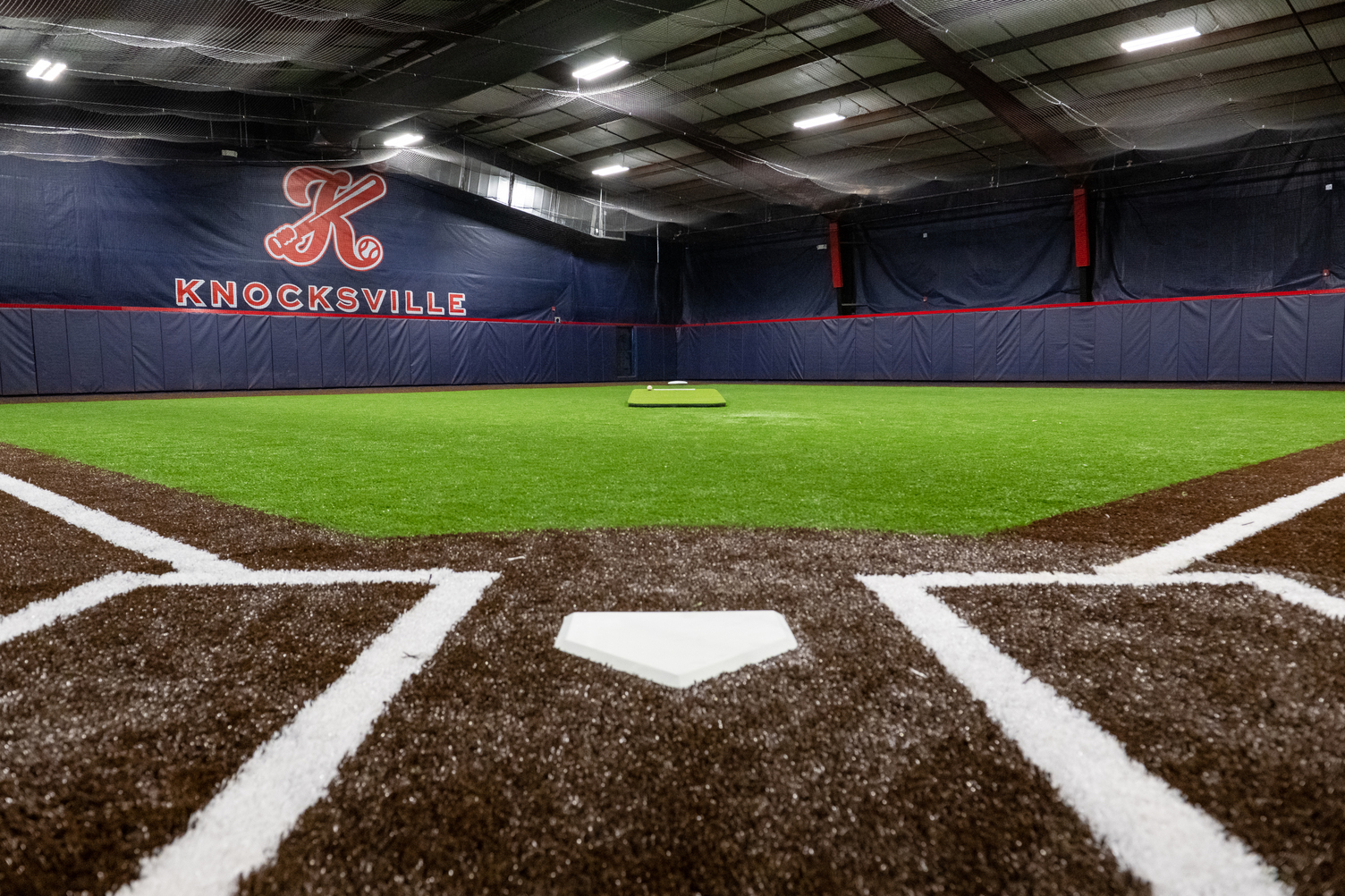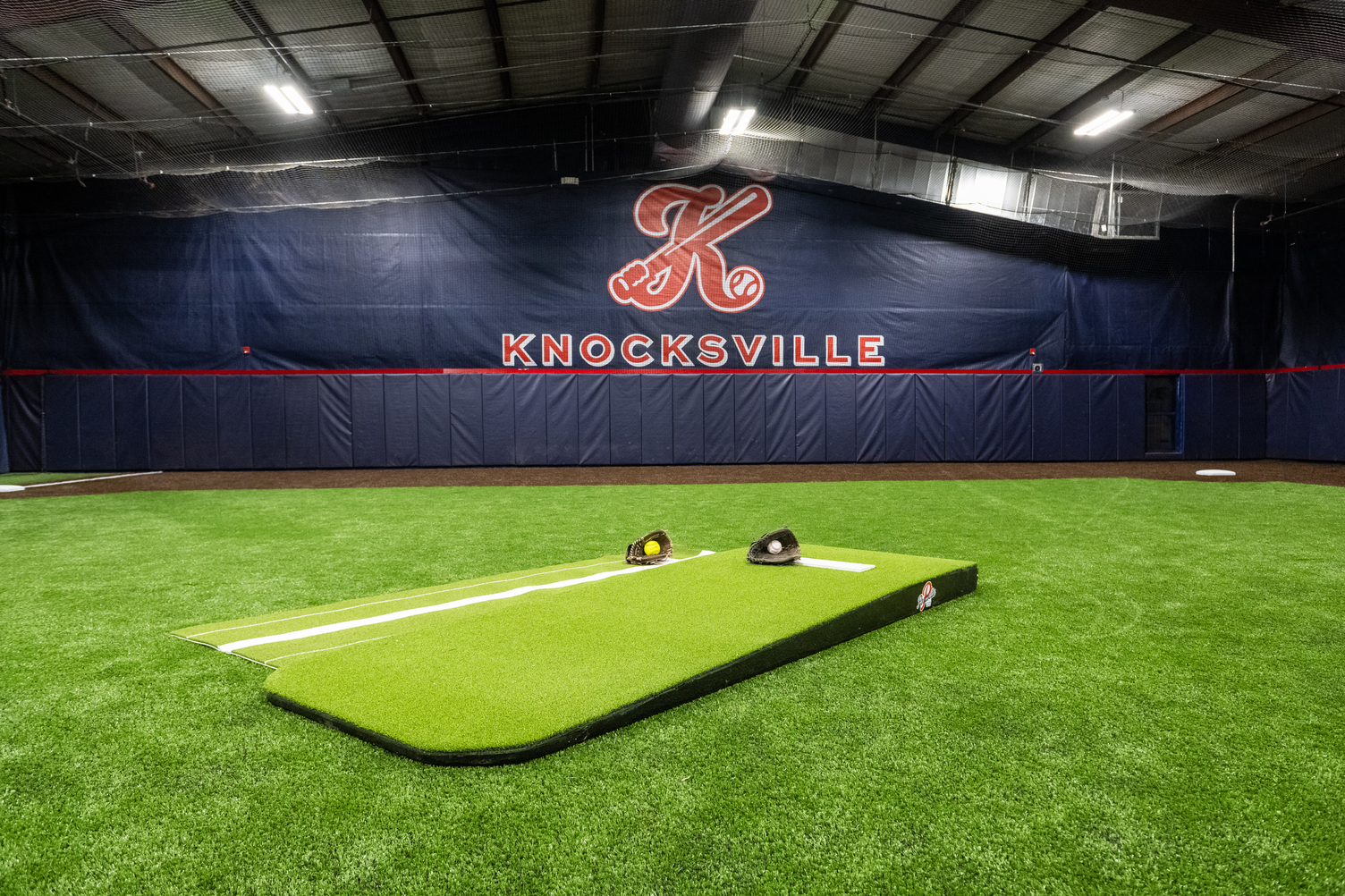 11717 INDIANA AVE
LUBBOCK, TX 79423
Mon - Fri: 3:30pm - 9pm
Sat: 10am - 6pm
Sun: 1pm - 6pm