Knocksville Catching Program
with Braxton Fulford
Unlock Your Full Catching Potential with Braxton Fulford's Exclusive Catching Program at Knocksville
KNOCKSVILLE CATCHING PROGRAM
Don't miss the opportunity to train with Braxton Fulford and revolutionize your catching skills.
Limited spots available, so reserve your place now!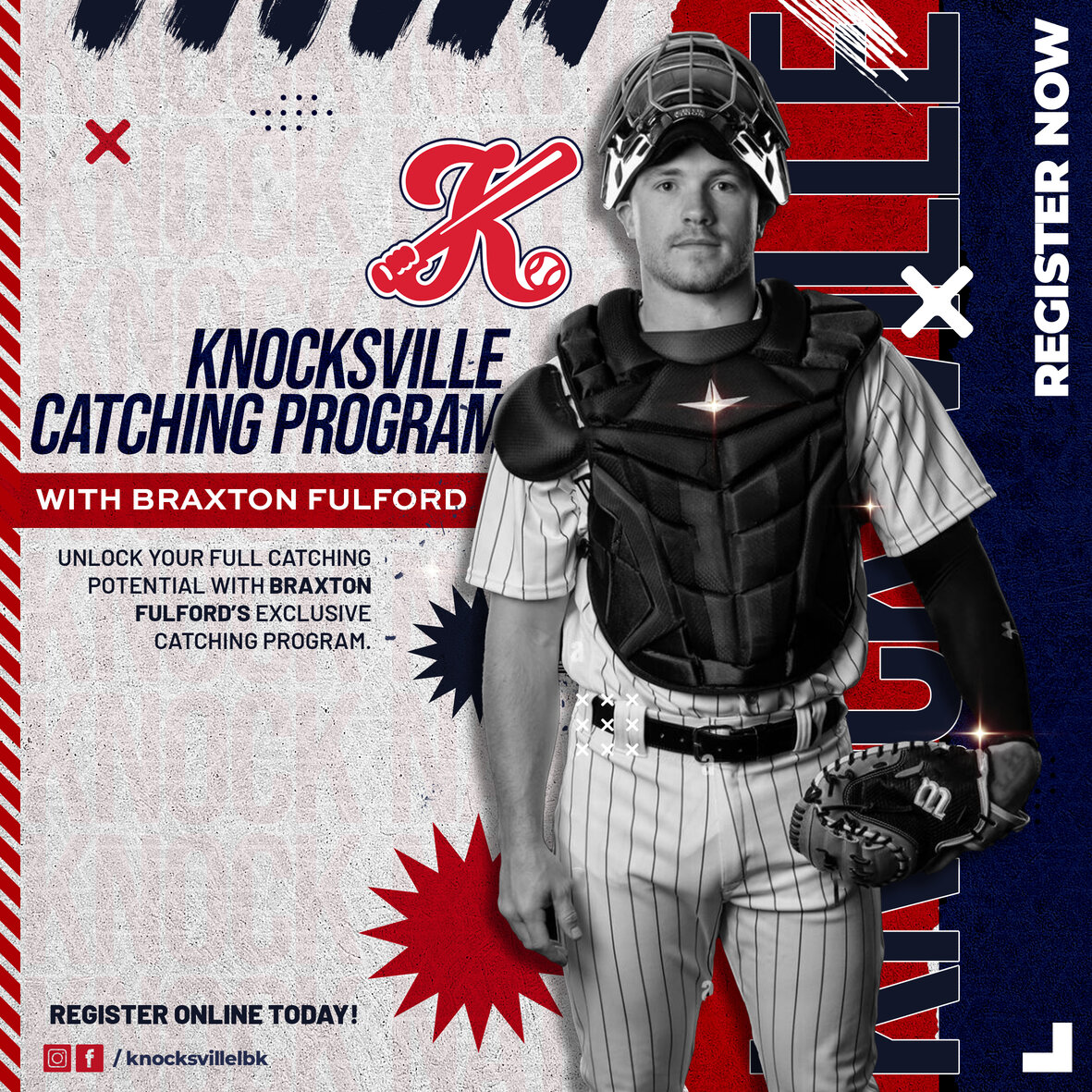 WHAT:
Join us for an Exclusive Catching Program at Knocksville, guided by the expertise of Braxton Fulford – a local homegrown talent, Texas Tech Baseball All Big-12 Team Catcher, NCAA Buster Posey National Catcher of the Year Watchlist, 2021 6th Round MLB Draft Pick, and current MLB Catcher with the Colorado Rockies Organization who finished this past season in AAA with the Albuquerque Isotopes.
WHEN:
1-hour training sessions every Wednesday evening starting November 29 through December 27.
TRAINING:
Dive deep into the fundamentals and advanced nuances of catching, covering aspects like framing, blocking, throwing mechanics, and game strategy.
PRICE:
$65 per session OR $300 if you register for all 5 sessions
CALL OR TEXT (806) 281-8668 FOR MORE INFORMATION
11717 INDIANA AVE
LUBBOCK, TX 79423
Mon - Fri: 3:30pm - 9pm
Sat: 10am - 6pm
Sun: 1pm - 6pm